The Guitar Orchestra of Latin America III – GOLA III
Thursday, April 18th, 2019 to Sunday, April 28th, 2019 · La Plata, Buenos Aires, Argentina
Directed by Horacio Pozzo & Hernan Nunez. Assisted by experienced LG members. Local Coordination: Horacio Sairafi and Guitar Ensemble Of La Plata. Ignacio Gracian (certified AT Instructor) will present the Alexander Technique. Chris Doering will be supporting us as Mentor-Advisor.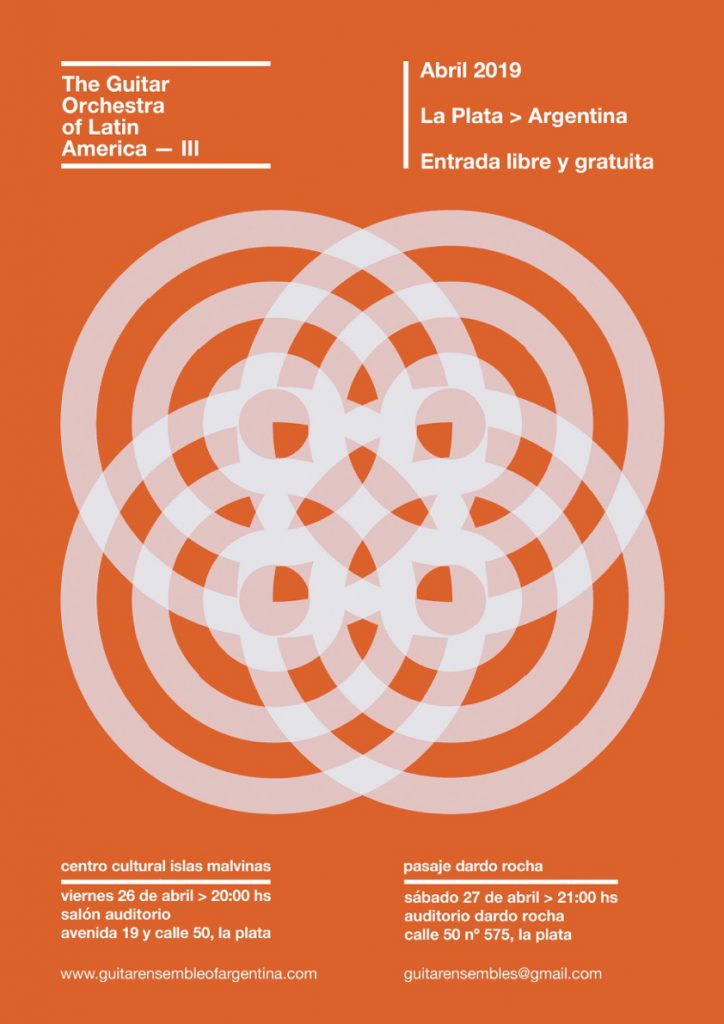 The Guitar Ensemble · Intermediate / The Guitar Orchestra Of Europe – GOE I
Friday, February 8th, 2019 to Sunday, February 17th, 2019 · EC Freizeithaus, Woltersdorf, Brandenburg, Germany
Directed by Hernan Nunez & Horace Pozzo. Assisted by Marian Hafenstein and experienced members of the Berlin Guitar Ensemble. George Porter (certified AT teacher) will present the Alexander Technique. Local Coordinators: Friederike Beins and George Porter.